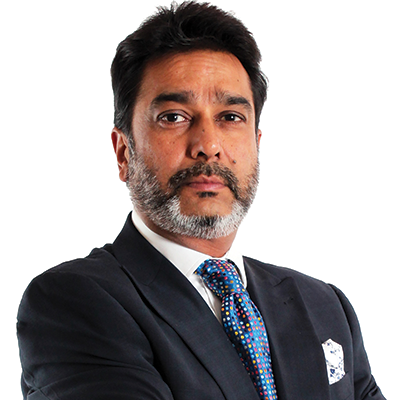 Dr Amit N. Thakker
Chairman and CEO
Africa Healthcare Federation
Dr. Amit N. Thakker is the Chairman of the Africa Healthcare Federation, Chairman of Africa Health Business Ltd., Founder and Board Director of the East Africa Healthcare Federation, Chairman of the Kenya Healthcare Federation and the Co-Founder of Avenue Healthcare, based in Kenya.
Dr. Thakker has been a ground-breaking pioneer in the metamorphosis and integration of healthcare management in Africa. With the aim of facilitating the unification of all stake holders in the health sector, and to promote a platform for effective public private dialogue that drives change in Africa's healthcare systems, Dr. Thakker established Africa Health Business Ltd. (AHBL) in 2015, a healthcare company that stimulates the business of healthcare in Africa. Additionally, he also led the development of the Africa Healthcare Federation (AHF) in 2016, unifying the 5 regions of Africa (Central, North, South, West and East) comprising of 45 countries, under a singular health platform. AHF is the Voice of the Private Health Sector in Africa working closely with Governments and development partners to improve overall health on the continent through transformative policies.

With over 20 years of experience in operations and change management within cultural contexts of challenging economies, Dr. Thakker has successfully spearheaded the establishment of medical and primary health organizations in various developing countries including Mozambique, Zimbabwe, Rwanda, Nigeria, Tanzania and Kenya. An accomplished champion in healthcare management, he is well recognized for his integrative approach in providing innovative and bold business cross cutting solutions in the health services and financing sectors within Africa.