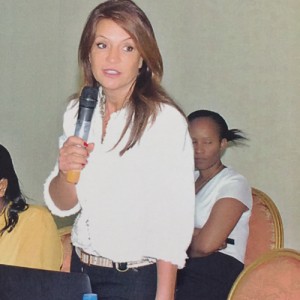 Michela Martini
Regional Migration Health Specialist for Horn, East and Southern Africa
International Organization for Migration (IOM)
Dr. Martini, hold a master in Pharmaceutical study and a second master in gender studies. She started her post-graduated career as PhD pharmacologist, in USA where she carried out researches in the field of anticancer and HIV. Leaving her career as scientist, she devoted her attention to anthropological medicine including human rights working with vulnerable groups (people using drugs and living with HIV, young people in post-conflict areas). She developed consolidated skill also as trainers. Later she focused on public health through a collaboration with the Italian Institute of Public Health. Since she entered in the UN system in 2000 she has been assigned to southern Eastern Europe, Middle East and now Africa, expanded her expertize to migration health and employment related topics. She worked as regional coordinator and liaison officers with governments and private sector for ILO and IOM.
Current positions:
She is acting now as migration health regional specialist for migration health for East, Horn and southern Africa at the IOM regional office in Nairobi. She is also a focal point for gender.
Authors of more than 100 contributions presented at International conferences and events and several scientific articles.