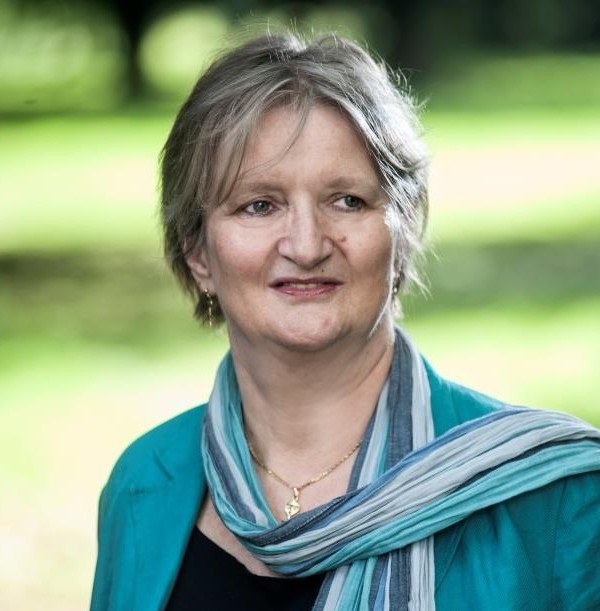 Dr Marleen Temmerman
Head of Department Obstetrics & Gynaecology, and Director of the Centre of Excellence in Women and Child Health
Aga Khan University (AKU)
Prof Dr Marleen Temmerman is a well-recognized global leader in women, adolescent and child health, and rights. She brings academic, technical, political, governance, management and leadership skills to the table as well as diplomacy, advocacy, fundraising, training and clinical expertise. She has a strong track record of working with governments, multilateral organisations, academia, professional bodies, development agencies, the private sector, consultancy agencies, civil society, non-governmental and faith-based organisations, in a global and changing world. She is known for strategic partnership building and communication skills and has the ability to build relationships and influence at the highest levels. She is a trust-builder with diverse groups of stakeholders, leading to innovation, creativity, and strong partnerships.
Currently, she is Head of Department Obstetrics & Gynaecology, and Director of the Centre of Excellence in Women and Child Health, Aga Khan University (AKU) East Africa, based in Nairobi, Kenya.
Before she served as Director of the Department of Reproductive Health and Research (RHR) at the World Health Organization (WHO), HQ Geneva (2012-15). RHR is the main instrument within the United Nations for research and policy development in women's health, bringing together policy-makers and programmers, scientists, health care providers, as well as consumers and civil society, advocates and women's groups, to identify and address priorities for research, policies, and action to improve women's health from a rights-based perspective. She provided strategic leadership for WHO within the context of ICPD beyond 2014, Beijing+20 and the post-2015 MDGs and Sustainable Development Goals discussions, led on behalf of WHO the development of the technical content for the Global Strategy on Every Women, Every Child, Every Adolescent 2016-2030. She also led the negotiations leading to the WHO resolution Strengthening the role of the health system in addressing violence, in particular against women and girls, and against children (67th WHO Assembly 2014)
She was elected Senator to the Belgian Parliament (2007-12) where she served as a member of the Commission on Social Affairs, and Chair of the Commission on Foreign Affairs and Defence. In that capacity, she was a member of the European Parliamentary Forum and Chair of the HIV/AIDS Advisory Group of the Inter-Parliamentary Union.
She is the Founding Director of the International Centre of Reproductive Health (ICRH) at Ghent University, Belgium with offices in Kenya and Mozambique and member of a large global collaborative academic network (23 universities globally). ICRH is a WHO Collaborating Centre on Reproductive Health since 2004, and a UNFPA preferential partner. She has a strong academic background with over 500 peer-reviewed publications and books in the area of women and children health and rights, family planning, HIV/AIDS and infectious diseases, and health systems. She supervised over 40 Ph.D. students in Western- as well as Eastern Europe, Africa, Latin-America, the Middle East and China, and won several awards and honors. She is full Professor OB/GYN at Ghent University, Belgium (currently on leave), Concurrent Professor at Fudan University, and has an Honorary Professorship at the University of the Western Cape, South-Africa, the Free University Brussels, Belgium and an Honorary Professorship, National Institute Family Planning Research, China.
Former and current important affiliations/memberships include: iERG (independent expert review group) -EWEC (Every Woman Every Child); FP2020 Reference group; Guttmacher-Lancet Commission on Sexual and Reproductive Health and Rights in the post-2015 world; Lancet Commission on Adolescent Health, Scientific Advisory Committee of the EDCTP (European and Developing Countries Trial Partnership), as well as professional bodies. Chair Reproductive Health Supplies Coalition; Senior advisor for the WHO Cluster 'Families, Women, and Children', Senior Fellow in the Institute for Global Health Diplomacy in Geneva.