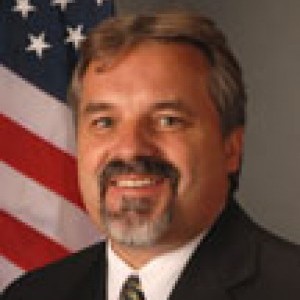 Jim Blades
Millennium Challenge Corporation
Jim Blades currently serves as a Senior Advisor to the Vice President (VP), Administration and Finance/Chief Financial Officer (CFO), providing consultation on Administrative Services, Contracts and Grants Management, domestic and international security, financial management, human resources, and information technology functions within the Agency. Jim retired as the Acting Vice President of Contracts and Administration in the Administration and Finance Department. In this position, he provided direct support to MCC's Chief Executive Officer, as well as strategic direction and operational oversight of the Contracts and Grants Management, International and Domestic Security, and Administrative Service divisions. He also served as the Chief Acquisition Official and Lease Project Executive Sponsor delivering a new space to MCC, December 2015.
Mr. Blades, a procurement professional with more than 34 years of USG experience, has been with MCC since 2007. Prior to becoming Acting VP, Administration and Finance, he was the Deputy VP for Contracts and Administration, and before that the Managing Director of Contracts and Grant Management.
Prior to joining MCC, he worked in the contracting organizations at the Federal Aviation Administration and for the Department of Defense Naval Air Systems Command. For more than 16 years, including during his time at MCC, Mr. Blades has served in executive roles as a Vice President, Deputy VP, Division and Branch Manager leading operational contracting organizations, supporting a wide range of customer organizations. He has amassed experience from simplified acquisitions through major system acquisitions, as well as, real property transactions. While at the MCC and FAA, he has been instrumental in researching, implementing and monitoring enterprise-wide best practices within the organizations under his purview with positive outcomes and measurable results.
Mr. Blades has also served in several cross-agency capacities, to include as a member of the Small Agency Council (SAC) Executive Committee as well as chairperson of the SAC Procurement Committee; as a member of the board of directors, Federal Acquisition Institute (FAI); and as liaison to the Chief Acquisition Officers Council and the Civilian Agency Acquisition Council. Mr. Blades is a member of the Board of Advisors for the National Contract Management Association, nominated for Program year(s) 2014 - 2017. A notable result from his time as SAC PC was the significant increase of civilian acquisition professionals from small agencies who gained access to capability for FAI continual learning and certification(s).
Mr. Blades was awarded a certificate of completion for the Senior Executive Fellows Program at Harvard University, John F. Kennedy School of Government in April 2014. He earned his MBA with a concentration in Contracts Management from the Florida Institute of Technology's National Capital Region campus (1991) and a BA in Political Science from Northeastern University in Boston (1984). He is certified at the DAWIA and both FAI FAC-C and FAC-COR Level III for Contracting Professionals, and holds a certification as a Program Management Professional through the Project Management Institute current through 2019.