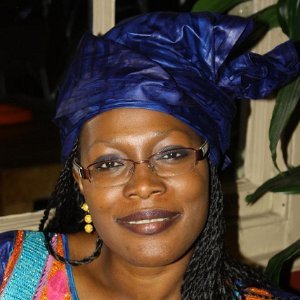 Awa Dabo
United Nations Development Programme (UNDP)
Ms Awa Dabo assumed the post of UNDP Country Director in the United Republic of Tanzania on 24 August 2015.
Ms. Awa is a Gambian national with extensive managerial and technical background. Before her post as a Country Director, she worked with the Crisis Response Unit in UNDP headquarters as the Crisis Coordinator for Africa, Latin America and the Caribbean. Prior to this position, Awa held a number of managerial positions including with with UNDP's Bureau for Crisis Prevention and Recovery. The most recent was as Regional Portfolio Manager and Team Leader for Africa with BCPR in New York. Awa has also been a Governance Specialist for UNDP addressing transitional issues from Geneva Switzerland. Before joining BCPR, Awa worked for UNDP in Liberia as Chief Technical Specialist and Programme Manager for UNDP's Human Rights and Protection Programme. During her professional career, Awa has also worked with the UN Office for the Coordination of Humanitarian Affairs (OCHA), the Office of the UN High Commissioner for Human Rights (OHCHR), the UN Department for Peace Keeping Operations and the African Society of International and Comparative law - an international law NGO based in London England.
Awa is an international human rights lawyer with an LLM in International Human Rights law and a BA in Law, sociology and social anthropology.