World Polio Day
24 October 2016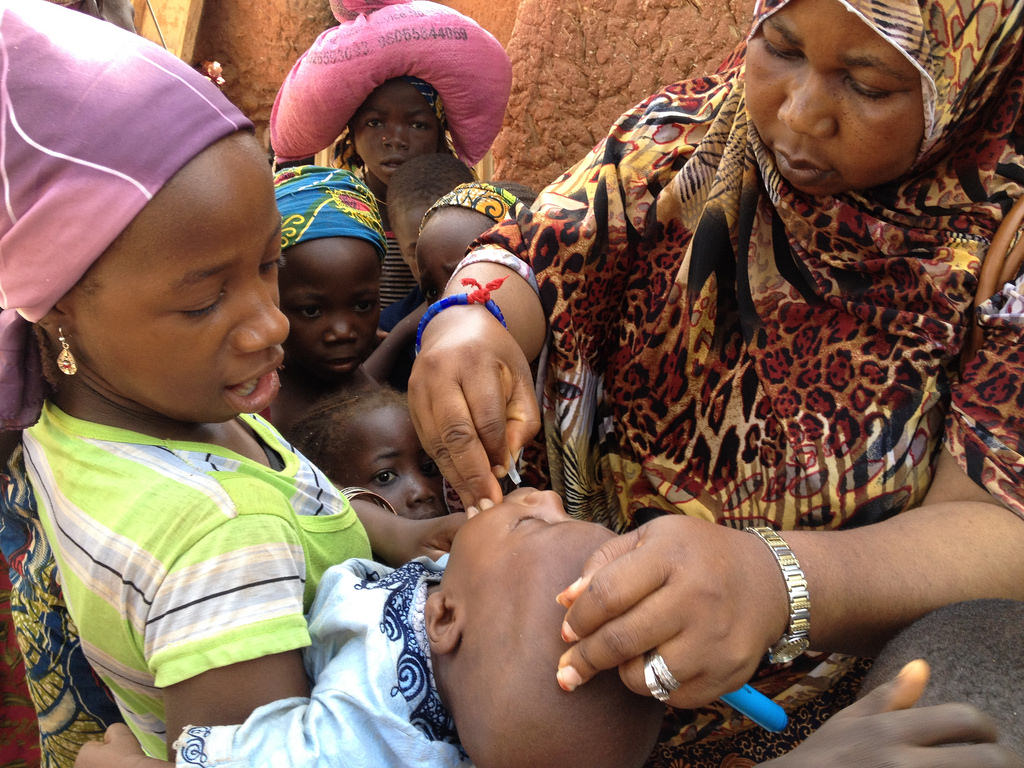 The World Polio Day is marked on 24th October with polio eradication partners celebrating the successes to date and raise awareness for the additional support needed to eradicate the disease and keep the world polio free.
Conflict limits consistent access to high-risk populations in Syria, Iraq and Yemen, which in turn hinders efforts to vaccinate every single child under five and compromises early warning systems.
In Nigeria, UNICEF launched a vaccination campaign in response to a rising crisis in its north-east state of Borno. Aiming to immunise more than 41 million children and prevent current polio outbreak from spreading to neighbouring countries, nearly 39,000 health workers were deployed across Nigeria and neighbouring Chad, Niger, Cameroon and the Central African Republic.
"The re-emergence of polio after two years with no recorded cases is a huge concern in an area that's already in crisis. The scale of our response reflects the urgency: we must not allow polio to spread." - said Manuel Fontaine, UNICEF Regional Director for West and Central Africa.
The campaign is supported by national governments, the World Health Organization, Rotary International, the US Centers for Disease Control and Prevention, and the Bill & Melinda Gates Foundation.
Polio vaccination teams are also conducting malnutrition screening to identify cases of severe acute malnutrition in children under five. The conflicts have displaced 2.6 million people and resulted in 4 million people facing crisis and emergency food security levels. As a result 400,000 children are suffering from severe acute malnutrition this year.
The emergency response campaign requires US$158 million to deliver polio vaccines, yet only US$50.4 million has so far been received.
In September 2015, WHO Removed Nigeria from polio-endemic list with an aim for Africa to be certified polio-free by late 2018 if no new cases were reported. If not addressed effectively, the current outbreak can set back global efforts towards eradication.
Polio remains endemic in only 2 countries – Pakistan and Afghanistan. The World Health Organisation believes transmission of the virus can be stopped within 12 months.
The Aid & International Development Forum invites you to join 2nd annual Aid & Development Africa Summit on 28 February-1 March 2017 in Nairobi, Kenya to discuss the latest partnerships and innovations needed to improve access to healthcare and vaccination coverage in Africa. Hear from over 70 expert speakers and network with senior representatives and advisors from regional governments, UN agencies, international and regional NGOs, CBOs, investors and donors, research institutes and the private sector.
For more information, please visit africa.aidforum.org