Watch 2013 Highlights Video
06 March 2014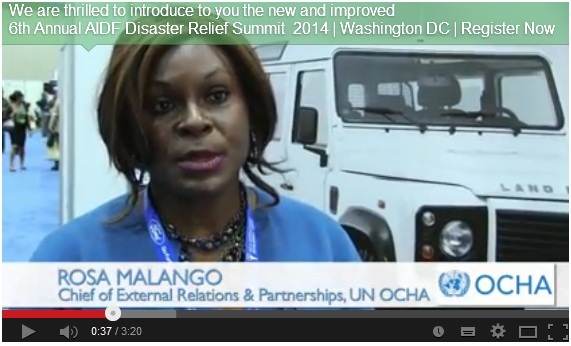 With over 12 years experience working with relief agencies, NGOs, UN, government agencies, development banks and technology & service providers we have been taking on board valuable expert comments to create a unique event especially designed for you. This year's AIDF Disaster Relief Summit will look at cost-effective logistic & transport, agile ICT solutions and emergency water security.
Each of our past events have been very well received and attended, and with only 250 exclusive places available make sure you register now to avoid disappointment later.
In only two days you will discover new best practice approaches and innovations to enable a quicker and better response during crisis and catastrophes in a more effective, sustainable and resource efficient way.
This summit has been designed to attract the world's attention through forming an exclusive platform of global experts, and the agenda has been developed in consultation with key organizations, such as UNOCHA, World Vision, UNOPS, USAID, Red Cross, World Bank, Aidmatrix, and CIPS.