Vaccination in DRC: solar fridges that save lives by B Medical Systems
30 January 2017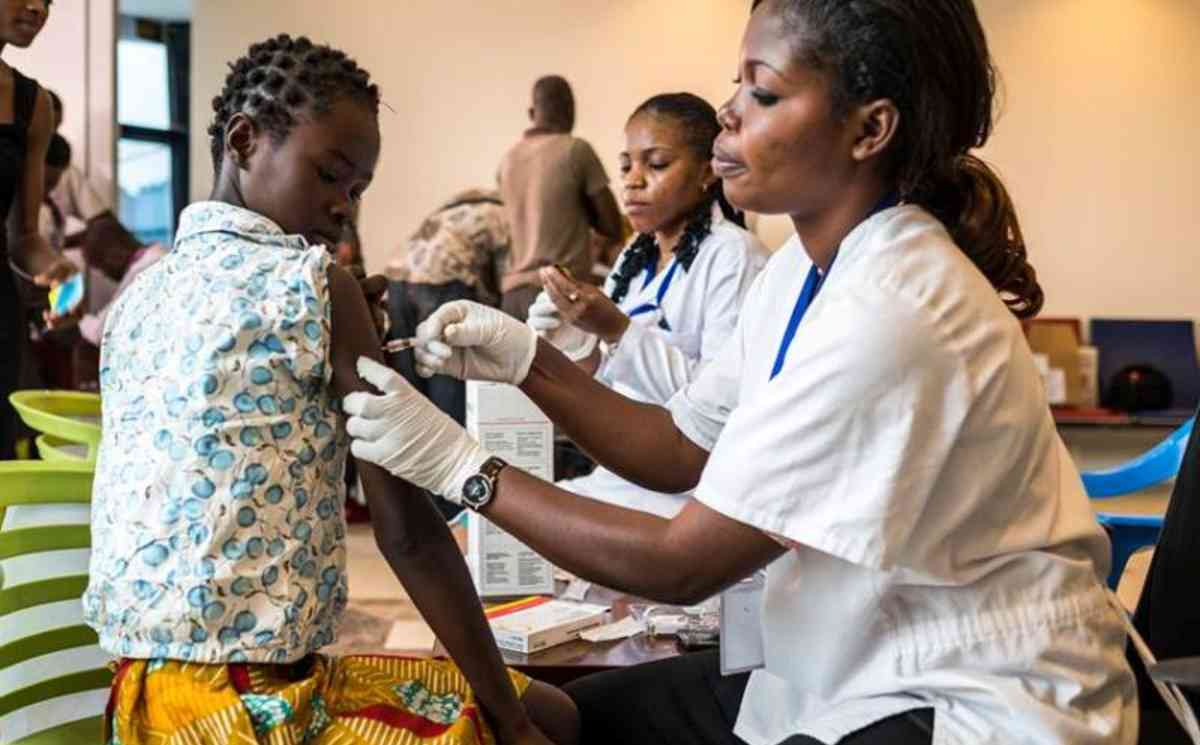 In the remote south-east of the Democratic Republic of Congo illness stricken areas suffer on a regular basis from health epidemics. For many, few resources are available to contain the illnesses that pass through and therefore leave vaccinations as the only option. The introduction of a solar fridge has allowed the people of south-east DRC the convenience and reassurance of available and timely vaccinations. Allowing for a greater quantity of vaccinations to be brought in, the solar fridge has permitted a higher quantity of health clinics and more efficient workers. This simple enhancement to these DRC communities has created a great and lasting impact on the health and safety of children granting concerned parents a peace of mind.
Liliane Kitungu, a volunteer health worker, shared: "Thanks to the solar fridge, we can now vaccinate new-born babies in a timely manner without fear of missing vaccines. Before we had to pay for transport to go and get the vaccines from Lubanda (27 km from Lutandulu) and we worked for only a short amount of time. Everything relied on the ice which preserved the vaccines. If the ice melted, our work stopped and we had to start again the following day and find another means of transport."
B Medical Systems is a leading manufacturer and distributor of cold chain equipment for large scale vaccination programs globally. Over 4 decades, we have built up a global network of agents and gained an excellent reputation for our quality, reliability and efficient installation and after sales support. We look back with pride on our history of close co-operation and partnership with many international health organizations, the Red Cross, aid agencies, military customers as well as individual governments. Our products have helped save lives in the remotest areas in the world.
Our expertise in the field also allows us to provide bundled solutions which combine our quality products and cutting edge technology, and target the lowest Total Cost of Ownership (TCO). This is a unique value proposition. We know our markets and understand our customers' need for high quality, high performing products. This is why, supported by our 10 year data logger package and optimal installation done by our agent, we introduced a 10-year unconditional warranty to demonstrate our confidence in the solutions we offer. We also recognize the importance of after sales support over the full life span of the product, to ensure a high level of performance at all times, and, crucially, to make sure that no vaccine is rendered ineffective. With shorter warranty products, replacing or repairing equipment can be costly, significantly increasing the total costs of ownership (TCO) of a product.
In remote areas of the world, energy can also be a limited source. Many of our cold chain products are available as Solar Direct Drive (SDD). By using energy generated directly from solar panels, the products do not rely on batteries and regulators, thereby preserving the integrity of the cold chain – even when conventional energy sources fail. B Medical Systems even went a step further and developed the Health Center Kit: the first all-integrated solar energy-operated Health Center requiring no electricity. By linking a solar direct drive refrigerator and a solar generator, it recognizes available excess energy from the solar generator and uses it to automatically charge the battery.
SDD fridges can already make a real difference in remote communities. For example, in Lukafu, in the Haut-Katanga District in the Democratic Republic of Congo, which is regularly affected by various epidemics. The area has recently received its own solar fridge as part of a cold chain strengthening initiative. A total of 2522 solar refrigerators were distributed to equip health districts and their depots with the objective to increase the number of children who have been vaccinated against disease and to reduce the overall rate of infant mortality. The arrival of solar refrigerators means the lives of hundreds of children are being saved.
For more information on how solar refrigerators changes vaccination campaigns in the DRC, read the following article here.
Learn more about our products on www.bmedicalsystems.com
B Medical Systems are a Gold Sponsor of the 2nd annual Aid and Development Africa Summit, taking place in Nairobi on 28th February - 1 March. For more information visit africa.aidforum.org