United Nations Day
25 October 2016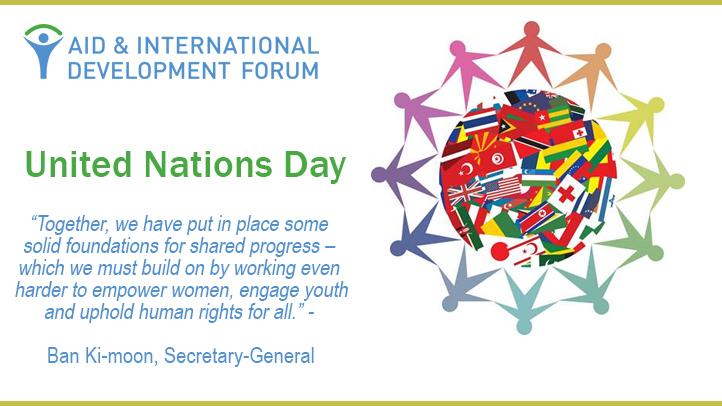 ​United Nations Day is observed on the 24th October each year, 2016 marks the 71st anniversary of the United Nation's creation in 1945.
In his last United Nations Day message as Secretary-General, Ban Ki-moon highlighted the major progress that has been made towards a more sustainable future through the 2030 Agenda for Sustainable Development, and in addressing the threat posed by climate change, through the Paris Agreement, which will enter into force on 4th November.
"Humanity has entered the era of sustainability – with a global commitment to fulfil the great promise of the 2030 Agenda for Sustainable Development. In this, the Organization's 71st year, we have 17 goals to propel us towards a better future for all on a healthy planet."
He also recognised the efforts of the courageous UN staff members who are on the frontlines of disaster and violence, responding to the plight of the world's most vulnerable.
"Together, we have put in place some solid foundations for shared progress – which we must build on by working even harder to empower women, engage youth and uphold human rights for all."
In a separate statement, the President of the United Nations General Assembly, Peter Thomson welcomed the focus of the 2016 United Nations Day on real-world actions for a sustainable future.
"I salute the fact that this year's UN Day will be used to highlight concrete actions that people can take to help achieve the Sustainable Development Goals (SDGs). The central thrust of the General Assembly's 71st Session is to achieve momentum in the implementation of all 17 SDGs."
For more information please visit: http://www.un.org/en/events/unday/