Supporting Peace-Keeping Operation in Africa
01 February 2017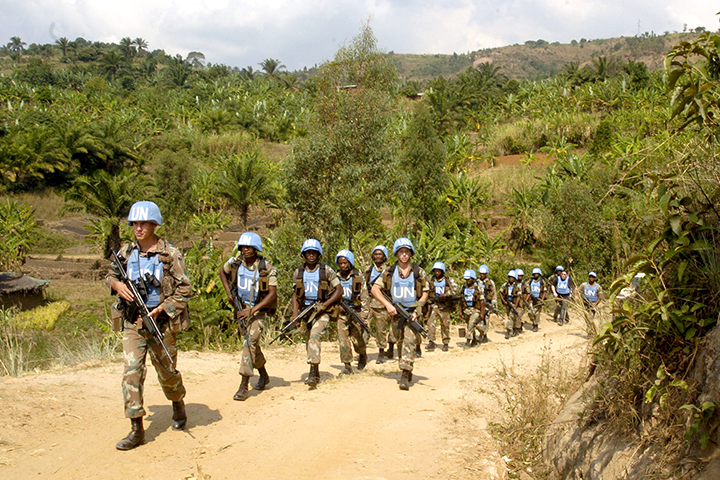 Driven by their vision to become the premier technology and acquisition service provider for the South African Government and their allies on the African continent and the world, Armscor is proud to have acquired state of the art defence materiel for the South African National Defence Force (SANDF), thus equipping their Armed Forces to safeguard the sovereignty of the country and its citizens.
Armscor's experience in acquisition is spread over six decades, its technology know-how ranges from technology development, development and upgrading of products, as well as maintenance and disposal of products.
Armscor's acquisition expertise include: Technology development, Development of new products / systems, Upgrading of existing equipment / systems, Support of existing equipment / systems, Disposal of equipment systems and Procurement.
The research and development function specialises in providing operational and scientific research, as well as vehicle and artillery testing and evaluation services. Supported by its own operational research institutes, and industry capabilities, Armscor is extending its services beyond its primary client - SANDF - to further support maintenance of peace and security in the continent.
REINFORCING OUR HUMANITARIAN INITIATIVES
The South African Defence Review (2015) advocates for humanitarian assistance and reconstruction capabilities that will reinforce development and sustainability. This finds expression in Armscor's Turnaround Strategy, which aims to deliver on its mandate On Time, In Time, Towards a Sustainable Future, in order to support peace-keeping operations in Africa and deliver defence and defence-related solutionsfor sustainable socio-economic development.
Armscor prides itself for being the catalyst for defence and defence related solutions coupled with its stature as the gateway for sustainable development. Armscor is suitably ready to respond to humanitarian needs given the evolving nature of the defence environment prompting for innovative solutions required to respond to current challenges and be agile enough to deal with future encounters.
To respond speedily to humanitarian aid, Armscor is forging partnerships on resource requirements creating an African logistic hub to support the AU, UN peacekeeping operations in the supply chain of goods and services, political and security related equipment to crisis prone environments.
To complement this initiative of providing defence solutions in solidarity of our key partners, their disaster management system can deal with mobile health and mass feeding systems that can ensure the safety of communities and restores dignity to the lives of affected communities.
Armscor's innovative Mobile Water Provisioning System (MWPS) is vital to the health of affected communities by providing clean drinking water during calamities/drought etc. The mobile (containerised) water provisioning system includes Surface Water Exploitation, Purification, Storage and Packaging (sachet and bottles)
At the core of heightened urgency to deliver aid related equipment In time; On time, during disasters, our logistics component (AB Logistics) delivers unmatched aid equipment through air, sea, rail and road freight distribution networks to all stakeholders globally.
Armscor is geared towards maintaining peace and security in Africa and supporting rehabilitation efforts in affected communities. These can only be achieved through collaborative partnerships with other stakeholders to make the Sustainable Development Goals (SDGs) a reality.
Learn more about Armscor at: www.armscor.co.za
Armscor is a Bronze Sponsor of the 2nd annual Aid and Development Africa Summit, taking place in Nairobi on 28th February - 1 March. For more information visit africa.aidforum.org