Lifting Standards of the Cold Chain: Sure Chill Technology
30 January 2017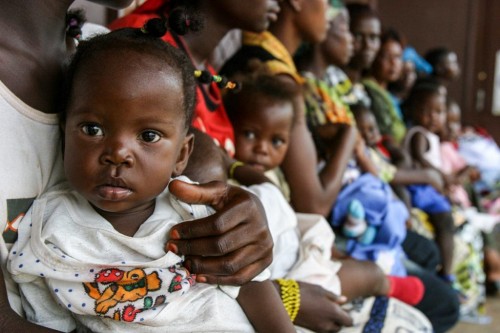 An effective cold chain is essential to the safe delivery of vaccines. However many developing countries have inadequate cold chains; effective temperature-control mechanisms for the transport, storage and handling of vaccines are not in place. Approximately $750 million worth of vaccines are lost annually due to improper refrigeration in these countries, that's around 151 million doses of vaccine.
A dependable cold chain is vital as most vaccines are thermo-sensitive, therefore they lose potency on exposure to heat above 8ºC, and are adversely affected when exposed to freezing temperatures .The damage is irreversible and can negatively impact anyone administered with the affected vaccines. It's crucial that vaccines are stored at the ideal temperature range of 2-8ºC to avoid any wastage.
Sure Chill Technology harnesses a natural phenomenon to create robust, breakthrough products that change lives without hurting the planet. It has recently been cited as one of the top innovations saving children's lives, revolutionising the cold chain with its robust, proven and unique technology.
Sure Chill Medical Vaccine Refrigerators are World Health Organization approved, protecting life-saving vaccines in over 40 countries. Supplying UNICEF, major NGOs and Ministries of Health around the world, it is a trusted technology that ensures vaccines and other vital supplies are stored in perfect conditions.
The technology offers unrivalled temperature stability and distribution; it ensures there is no risk of freezing essential medical supplies. It delivers exceptionally long holdover, with up to two weeks without power.
A recent example of how Sure Chill is saving lives is at Liwolo clinic in South Sudan. Caroline Lamb, CEO of CRESS, a British charity that work with the clinic told us: "This precious item has made all the difference to earlier diagnoses of diseases and protecting precious medical supplies."
Nurses at Liwolo clinic explained: "The drugs, vaccines and laboratory reagents which used to get spoilt due to high temperatures are now preserved and kept potent since they are kept under controlled temperatures. Patients no longer have to take drugs that have lost their efficacy and can receive effective, life-saving management for their problems."
The clinic has now been recommended for National Vaccination programmes, as it can now treat successfully cases of Typhoid, Malaria, Hepatitis B, and C.
Sure Chill Medical Vaccine Refrigerators provide a guaranteed, unfailing cooling you can trust, anywhere in the world.
Sure Chill will be participating at the Aid and Development Africa Summit 2017. For more information visit africa.aidforum.org or visit surechill.com