International Volunteer Day
10 December 2015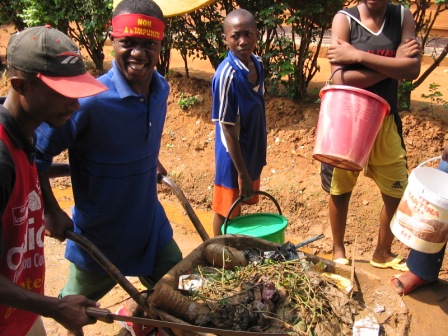 Last Saturday, 5th December, was recognised as the International Volunteer Day (IVD) dedicated to celebrating the ongoing efforts of volunteers around the world and the importance of donating time and energy for the benefit of others. IVD was established by the United Nations (UN) General Assembly through Resolution 40/212 on 17 December 1985.
"Volunteer work is an enormous renewable resource for social, economic, and environmental problem-solving throughout the world… But the lack of solid data on volunteering has left it under-valued and its full potentials unrealized"

Lester M. Salamon, Director of the Johns Hopkins Center for Civil Society Studies
According to the Johns Hopkins Comparative Non-profit Sector Project, there are 140 million people volunteering annually and the value of hours donated is estimated to be $400 billion.
The World Giving Index based on survey of 195,000 people in 153 nation - published by the Charities Aid foundation – states that almost a third of the world's population had given money to charity. Amongst the top 10 countries that are most likely to volunteer are Australia, New Zealand, Ireland, Canada, Switzerland, United States, Netherlands, United Kingdom, Sri Lanka and Austria. Romania, Rwanda, Bangladesh, China, Lithuania, Greece, Serbia, Ukraine, Burundi and Madagascar were amongst the least likely countries to volunteer.
Volunteers come from different backgrounds to work together, care for people and ensure the sustainability of charities, not-for-profit organizations, and communities. They are looking to connect with other people, not to organisations or governments involved in humanitarian sector, finds the study by the Global Center for Volunteer Service at the University of California San Diego. The cause that attracts the most interest from volunteers is alleviating poverty. More than 84 percent stated that helping school children, families and people in poverty were their top interest. Africa was recognised as the top destination for global volunteerism, while India was the most popular country.
On behalf of Aid & International Forum we thank all volunteers whose efforts help build key partnerships that solve complex social issues in society.