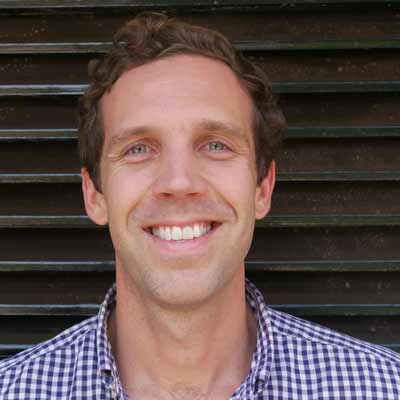 Paul Grinvalds
AFRIpads (Uganda) Ltd.
Co-founder & Managing Director
Paul Grinvalds is the co-founder and managing director of AFRIpads (Uganda) Ltd. He and his wife, Sophia, founded the company in 2010 whilst living in a remote village in Uganda. Here they saw the direct need for an affordable sanitary pad and developed an innovative product solution: the AFRIpads Menstrual Kit. In five years, Paul has built the company from a grassroots idea to a vibrant business that employs hundreds of local men and women, and has become one of the largest suppliers of sanitary pads for emergency relief situations in the region. Paul is Canadian and holds a B.Sc. from McGill University in Montreal, Canada.