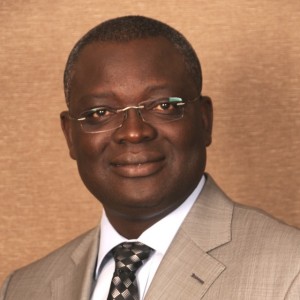 Mamadou Biteye
Rockefeller Foundation
Mamadou Biteye is the Rockefeller Foundation Africa Regional Office ManagingDirector. In this role, Biteye oversees the Foundation's work across Africa, which includes initiatives such as Digital Jobs Africa, Alliance for a Green Revolution in Africa, Transforming Health Systems, Informal Workers' Health, Food Waste and Spoilage, among others.He joined the Foundation's Nairobi-based Regional Office from Oxfam Great Britain, West Africa Regional Center,where he was the Regional Director and responsible for strategic program leadership and overall management of the West Africa region, including eight country offices.
Biteye brings with him decades of experience and expertise in the development sector in Africa. An agricultural economist by training, he has over twenty years' experience in strategic leadership, human resources management, financial management, program development and implementation, public policy analysis, advocacy and campaigning and community participatory development.
Some noteworthy achievements from his career include co-designing a micro-finance programme with Oxfam that is today improving the lives of over 500, 000 women in Mali and Senegal; Mamadou also played a key role in the development of some policy processes in West Africa such as the ECOWAS' Convention on Small Arms, and the ECOWAS' regional mining directives Biteye holds a Master's degree in Agricultural Economics from Ohio State University in the U.S. He also earned a Master's degree and Bachelor of Science degree in Agricultural Economics from The Crimean Agricultural Institute in the Ukraine.
He is a member of the World Economic Forum Global Agenda Council on Africa, and is also multilingual, speaking English, French, Russian, Portuguese and Wolof.